OWL VR specialises in providing VR Medical Videos for a variety of medical clients, including many of the UK's most prestigious hospitals. From training videos, pharmaceutical promotions, virtual surgery, simulations, and education, to real-life operations in theatre, OWL VR offers a wealth of experience for the medical industry.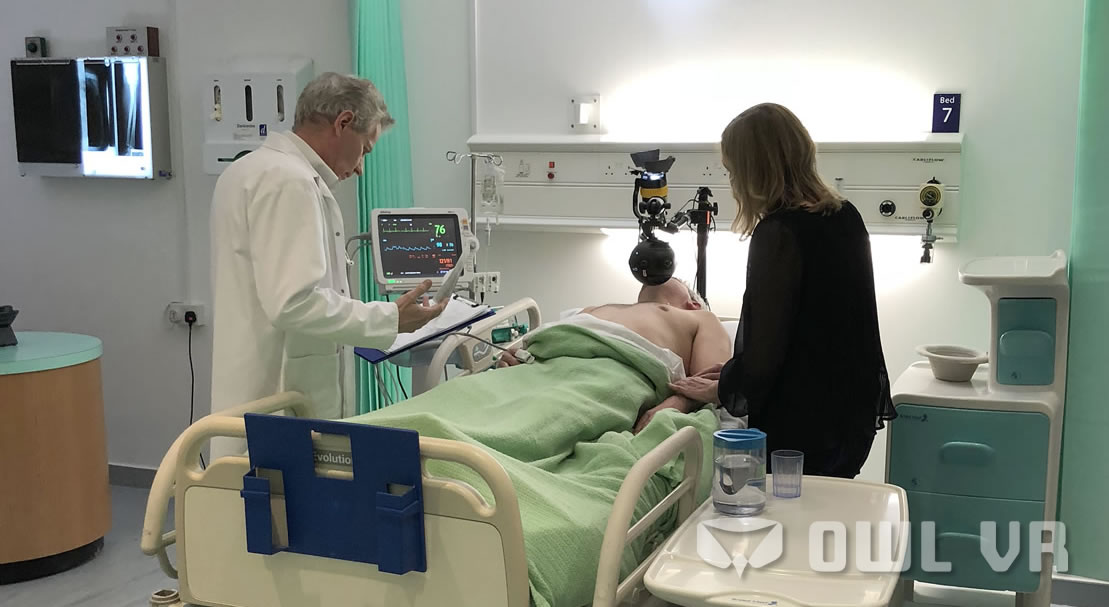 OWL VR videos are provided in the best quality available in VR today, together with an exemplary knowledge, reliability and professionalism. We can offer 360˚ video in up to 8k and traditional 'flat' video in up to 4k, filming using the latest equipment and techniques and post produced using our state of the art in-house edit suites.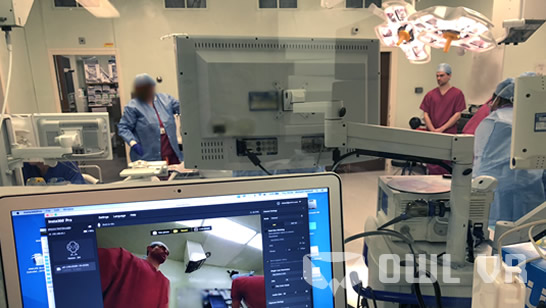 Virtual Surgery
With a virtual reality headset, you can allow more students to view a real procedure and be in the room virtually. We shoot using the latest techniques and equipment with the least invasion possible.
We offer remote monitoring and do not need to be in the room. Preview of the virtual view is available LIVE on site and we can offer a live streaming service if required.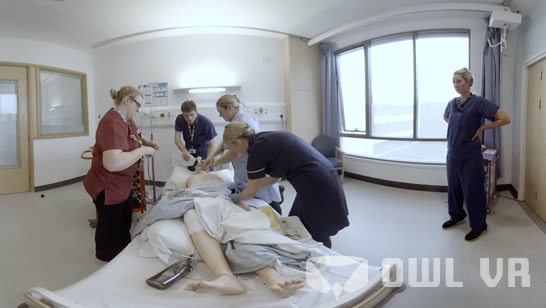 Medical Training
VR is a great tool to immerse students into a situation to test reactions under pressure and to deliver key information in a realistic environment.
Our work in medical training has involved cardiovascular procedures, resuscitation, anaphylactic shock and specialist procedures in paediatrics.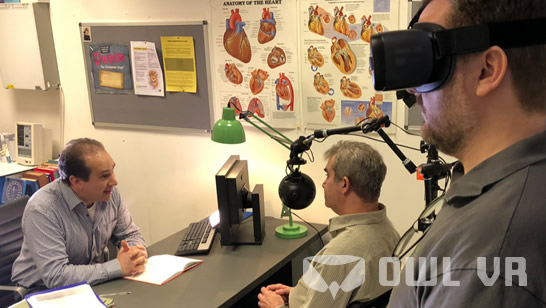 Pharmaceutical Promotion
Virtual Reality is a fantastic medium to transport viewers anywhere and can be used for promotion and demonstration of pharmaceutical products.
With cutting edge techniques we are able to transport a viewer into a patients body which is a powerful way to demonstrate how a product could affect people's lives.
360˚ Video Medical Simulation Training by OWL VR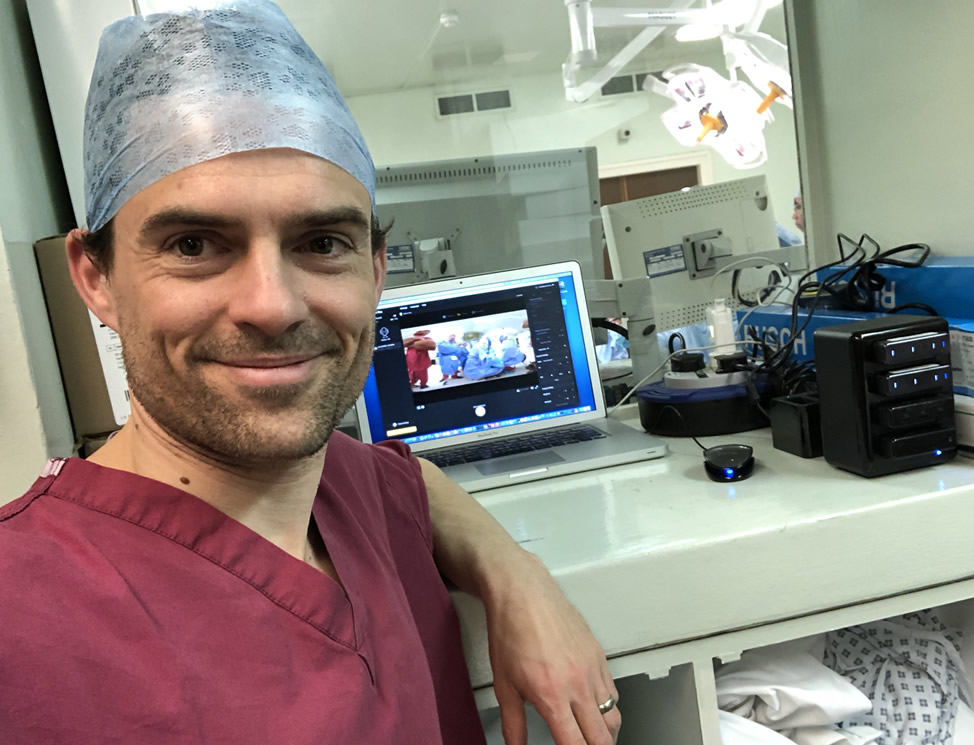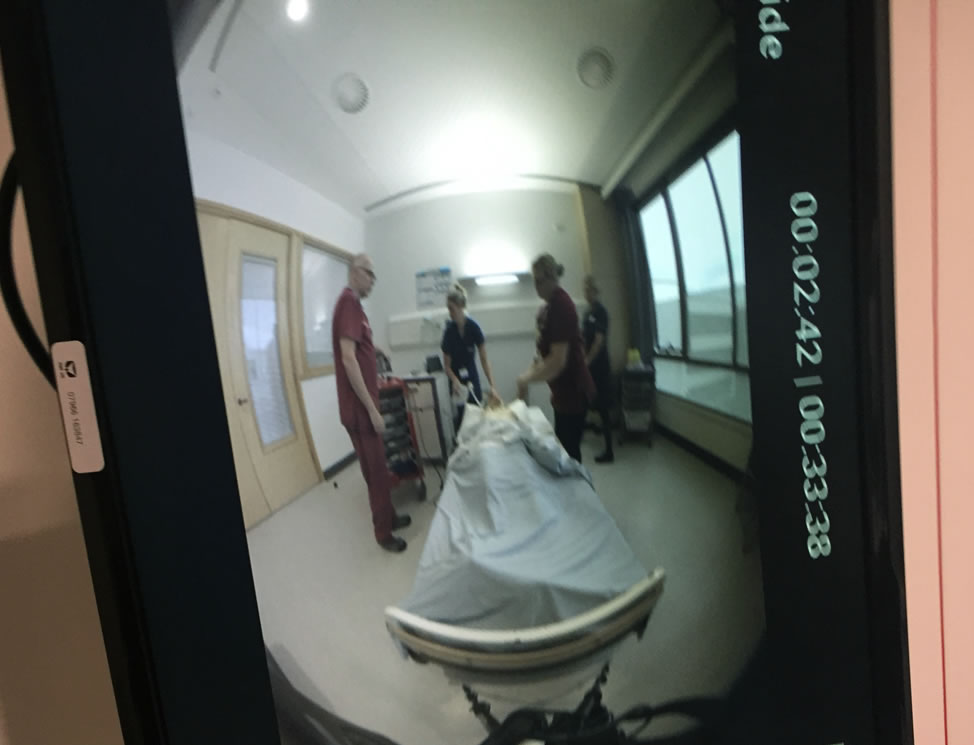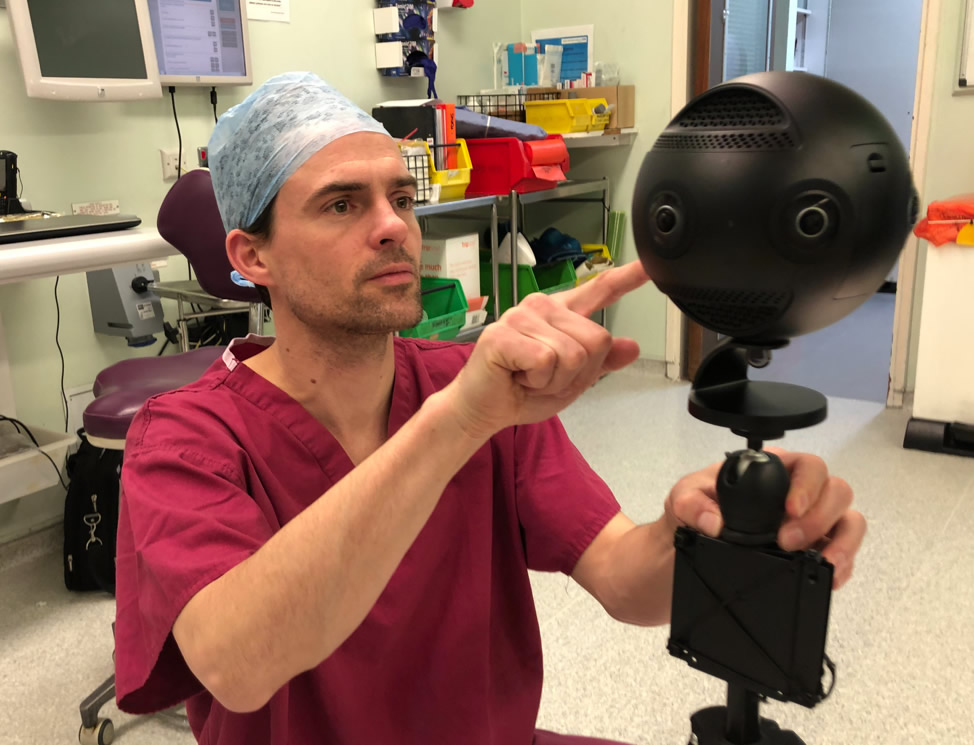 "We are all created equal in the virtual world and we can use this equality to help address some of the sociological problems that society has yet to solve in the physical world."
- BILL GATES, The Road Ahead
Recommended Hospital Filming Locations
The Hospital Location London
For shooting medical drama and simulations we recommend 'The Hospital Location' near Heathrow. The studios have a ward, private rooms, GPs office, reception, waiting rooms and an A& E department with parking and good access to London.
Bristol Medical Simulation Centre: BMSC
If you are looking for a 360 simulation location in the Bristol area Bristol Simulation Centre offers an excellent ward location, theatre, side ward and reception, with access to a control room for monitoring playback and crew.