If you offer outstanding facilities, world class teaching, or a vibrant community, showcase your establishment and capture the essence of what it is like to visit in person. Working with Owl VR to create a professional video in 360 degrees is a natural and engaging way to promote the facilities of your school or University.
OPTION A:  360˚ Overview Web & VR
This is a linear presentation in 360˚ video for Virtual Reality headsets at exhibitions, and also delivered as a 360˚ video on your website that can be moved around with a mouse or touch. As a school or university marketing department you can control the message and use voice over to speak to prospective parents and students. This is usually the best approach for showing the best of what you offer.
OPTION B: Featured Video Tour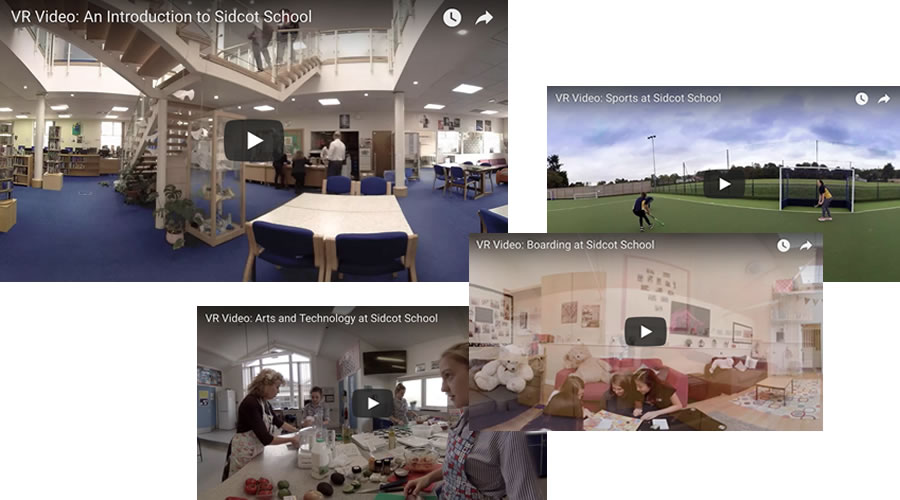 This is a series of linked video presentations that each go into depth on a specific topic. Maybe parents and students choose you for your sports facilities, or maybe you have new accommodation blocks that you want to show to prospective students and their parents. This is an 'experience' best viewed on a Virtual Reality headset but also works on a 2d screen using with the mouse or touch to pan around.
OPTION C: Street View (Google)
'See inside' your school. If your campus is not available on Google Street View call us to book in a visit. We can shoot a geotagged HD 360 photographic tour and upload to Google Maps.  Our 360 photos have been viewed over 1 million times on Google Street View. We are a Google Street View Trusted Photographer. To find out more Click here.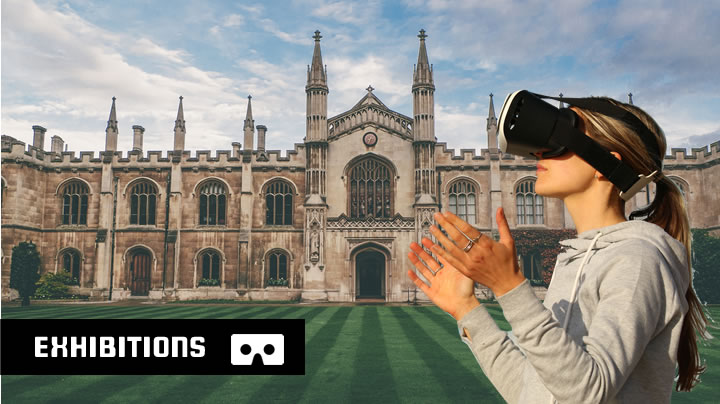 International Student Recruitment
With a virtual reality headset, you can show potential students the very best your institution has to offer, including facilities, the local area, accommodation, as well as examples of social events and the lifestyle they can expect once they enrol.
If you are promoting your facilities at an exhibition, offering a tour via a virtual reality headset gives an immersive, memorable experience and feels like visiting in person.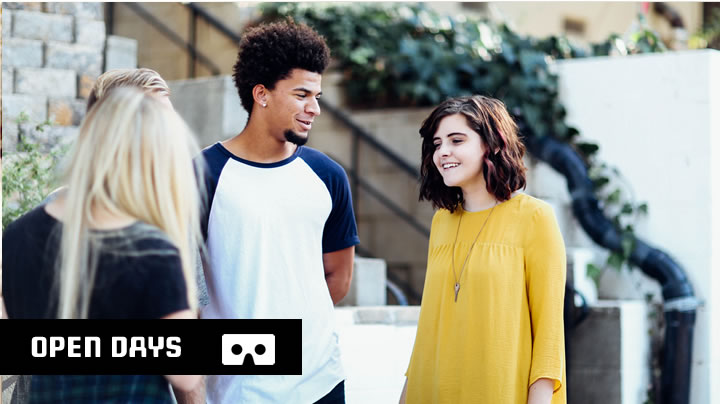 Virtual Open Days
Potential students and parents from all over the UK and abroad must make decisions about which locations to visit. Which establishments offer the best facilities and lifestyle? A 360˚ video of your facilities can help you make the shortlist.
On-site during open days you can offer 360˚ previews of off-site facilities, lifestyle opportunities and accommodation across multiple locations making sure that no potential student misses out.
360˚ Schools Tour Example by OWL VR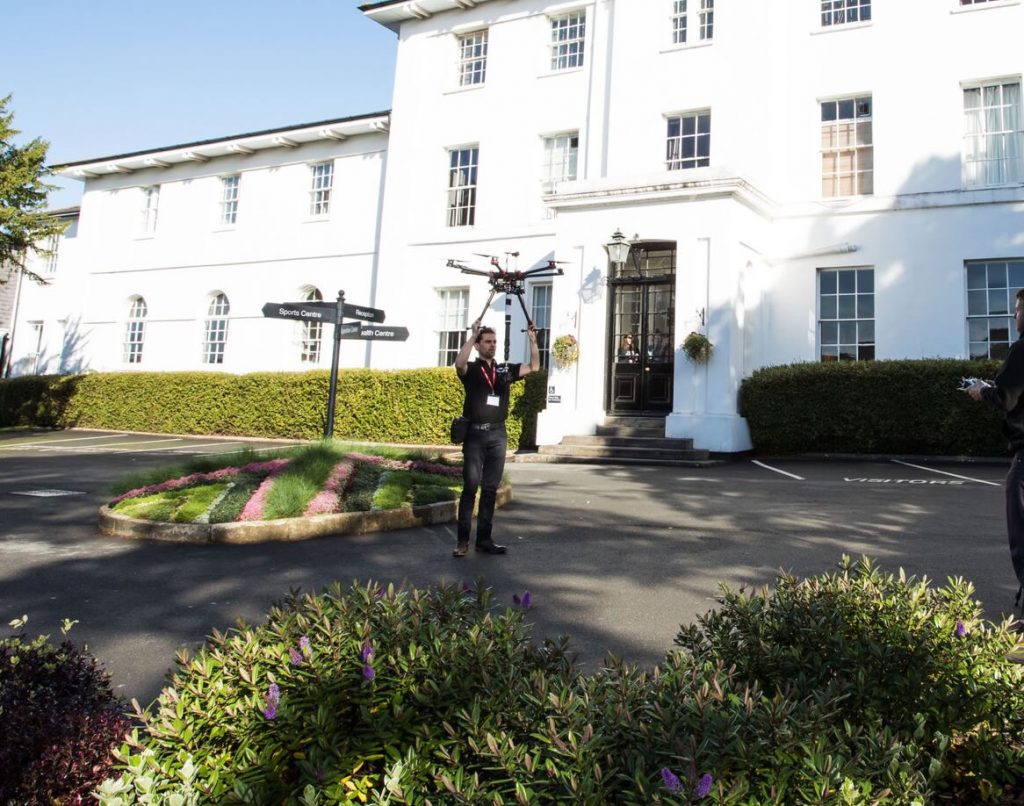 A presentation of high quality virtual video scenes promotes the best of your facilities to prospective students and parents in a way that a tour of images can't. With 360 degree video you have the opportunity to invite the viewer to observe your facilities in use, with students and teachers interacting. There is also the option to choose a representative or member of staff to speak to the viewer on camera, serving as a guide.
360 degree video captures the full sphere of view, allowing the viewer to look in any direction, feeling totally immersed in the space. Owl VR can provide branded viewers allowing for the best viewing experience and ideal for providing to prospective parents and students both within the UK and abroad. Viewing on a mobile device can be achieved by moving the device from side to side or up/down, and on a desktop by dragging the mouse. Our filming techniques can involve lighting, high quality image capture and production techniques making sure that we get the very best from every location.
"Virtual reality was once the dream of science fiction. But the internet was also once a dream, and so were computers and smartphones. The future is coming."
- MARK ZUCKERBERG